Erastus Bingham, Jr.
Compiled by the Descendants of Erastus Bingham and Lucinda Gates and the Erastus Bingham Family Corp
Erastus Bingham, Jr., born in Concord, 30 September 1822; died in Tucson, Pima, Arizona, 5 April 1906; buried in Mesa, Maricopa, Arizona.
He married his first wife, 29 October 1843, Olive Hovey Freeman, daughter of Isaac F. and Lydia Freeman. Olive was born in Waterford, Vermont, 8 January 1820; she died 22 July 1905. Children:
1. Olive Louise, born in La Harpe, 3 October 1844, married William Holmes Walker in Salt Lake, 30 August 1858; died in Lewisville, Jefferson, Idaho, 12 September 1921;
2. Erastus Perry, born in LaHarpe, 20 March 1846, married Emeline Clarissa Allen in Salt Lake, 21 February 1870; died in Ogden, 28 March 1912.
3. Lucinda Marie, born in Salt Lake, 1 June 1848, married William Foy in Ogden, 24 December 1862; died in Grand Junction, Mesa, Colorado, 27 February 1924.
4. Lydia Roxina, born in Salt Lake, 6 January 1850, married George Tye Lish in Ogden, 3 March 1865; died in Pocatello, Bannock, Idaho, April 1936;
5. Isaac Farwell, born 20 September 1852, died November 1853;
6. Mary Ann, born in Bingham's Fort, 9 February 1854, married Peter C. Geertsen in Salt Lake, 21 August 1871; died in Ogden, 15 June 1941;
7. Lorenzo Freeman, born in Bingham's Fort, 7 December 1855, married Rebecca Guthrie, 15 April 1884; died in Ogden, 1 November 1938;
8. Diana, born in Ogden, 19 July 1857, married William G. Smith, 7 August 1876; died in Ogden, 11 December 1935;
9. Ophalia Cedenia, born in Ogden, 19 August 1859, married William Foy in Saint George, Washington, Utah, 22 October 1882; died in Moab, Grand, Utah, 29 May 1936.
On 15 November 1855, Erastus, Jr., took for his second wife Susan Green, born 5 August 1837 in Halifax, Nova Scotia, died 22 March 1922, daughter of Benjamin P. and Lucy (Wisdom) Green. Children:
1. Susan Melvina, born in Ogden, 23 November 1856, married Winslow Farr in Salt Lake, 5 May 1873; died in El Paso, El Paso, Texas, 6 November 1903;
2. Nephi, born 9 April 1858; married Elizabeth Dalkin in Silver City, New Mexico, 31 July 1887; died in Bingham, Pima, Arizona, 2 August 1916;
3. Lucy Ann, born in Huntsville, 5 March 1860, married Joseph Wheeler in Salt Lake, 14 March 1878; died in Hurricane, Washington, Utah, 15 July 1930;
4. Marintha Eltharia, born in Slaterville, Weber, Utah, 26 May 1861; married Stewart Eccles in Salt Lake, 14 March 1878; died in Salt Lake, 12 May 1948.
5. Edda, born in Bingham's Fort (Lynn), 21 January 1863; died 26 January;
6. Enoch, born in Ogden, 7 March 1864, married Maria Slater in Ogden, 7 June 1883;
7. Daniel, born in Ogden, 7 March 1864, married Eliza Adeline Hoover in Silver City, New Mexico, 8 April 1886; died in Tucson, 17 June 1940.
8. Harriet Adeltha, born in Huntsville, 2 November 1865; married Joseph Edward Wheeler in Salt Lake, 10 October 1881; died at Waterflow Jewett, San Juan, New Mexico, 6 June 1920;
9. Mary Jane, born and died 28 April 1867 in Huntsville;
10. Erastus Alma, born in Huntsville, 28 September 1868, married Susan Annie Lords, 2 January 1888; died in Provo, Utah, Utah, 11 October 1955;
11. Violetta May, born in Huntsville, 30 May 1870, married John Jesse Holt in Teasdale, Wayne, Utah, 22 May 1890; died in Richfield, Sevier, Utah, 16 November 1946;
12. Benjamin Wisdom, born in Huntsville, 11 January 1872; died 11 March 1879;
13. Myrtle Adell, born in Huntsville, 2 September 1873; died 30 April 1877;
14. Clara Isabella, born in Huntsville, 29 August 1876; married Joseph Woods, 9 March 1909;
15. Rozina [Zina] Diantha, born in Huntsville, 21 July 1878, married James R. McGee;
16. Jacob Moroni, born in Huntsville, 4 November 1881; married Francis Levina Harris in Tucson, 3 January 1901.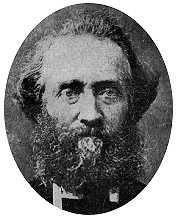 When the exodus from Nauvoo began in 1846, leaders of the church called upon Erastus, Jr., to make the roads, build the bridges, and plant the crops the Saints would need in their trek across Iowa. His wife, Olive, and his two small children joined him in Council Bluffs, with the main body of the Church, just in time to hear the call for the "Mormon Battalion." Erastus Jr., his brother Thomas, and Elijah Freeman (his sister's husband/ wife's brother) all enlisted, leaving their families in the care of Erastus, Sr. and Lucinda. In Santa Fe, Erastus joined Captain James Brown's detachment, which wintered in Pueblo, Colorado, caring for the sick. The following spring, the detachment cut across the mountains to find the pioneer trail (near Fort Laramie), which they followed into Salt Lake Valley, arriving a few days after Brigham Young and his company. In 1848 Erastus and his brothers discovered the mineral wealth of Bingham Canyon but, on the advice of Brigham Young, did not attempt mining it. In 1849, Erastus and his brother Willard traveled to the gold fields of California, but returned without the anticipated riches. In Ogden, where he settled in 1851, Erastus was president of the 38th Quorum of Seventies. In 1858, having served in the Mormon Battalion and then in the state militia, Erastus was called to serve again, with the rank of Major, in the Echo Canyon campaign against Johnston's Army. In 1860, Erastus took his second wife, Susan, and her two small children to Slaterville, where he farmed and herded cattle. In 1861, he traded his property in Ogden for a place in Slaterville with two houses: one for Susan, the other for Olive.
The next year about Christmas time a cloud burst at the head of Ogden canyon caused a flood which broke the dam and came flooding through the canyon. Erastus Jr. had a meeting in Ogden and was up before daylight waiting for light enough to travel when he heard water spilling into the well. Looking outside he saw a sheet of water rising rapidly. He woke families in both houses and loaded them onto a wagon of willows pulled by oxen. The water came up and soaked all the women and children. The children cried because the water was so cold. The adobe house was washed away but fortunately the other house with 300 bushels of wheat survived. They escaped to brother Willard's house and watched as the water began to freeze. The next day all the water had frozen solid.
Three weeks later another storm came and Erastus moved the families to Bingham's Fort. He sold the property and bought a farm in Ogden. Later he moved both his families to Ogden Valley, where he build a double two-story house of logs, near the town site of Huntsville. There, he served as president of the 75th Quorum of Seventies. In 1873 he went on a short-term mission to Saint Johnsbury, Vermont, where he preached the gospel to many of his cousins. About 1879, he purchased a farm at the mouth of South Fork Canyon and removed his shingle mill from Wheeler Basin to White Pines. He sold the large home in Huntsville; moved Susan and her family into the new home at South Fork, and Olive into the smaller Huntsville home that belonged to his brother, Thomas. The following year, however, Olive, who had no more children at home went to live with her children in Rabbit Valley (southeastern Utah), and on account of the prosecutions then under way for polygamy, Erastus moved with Susan and her younger children first to Wayne County, Utah, then to Macious, Colorado, and finally to Tucson Arizona, where he died.