Picture this, it's the first of December and you are looking at your calendar, there is still plenty of time to mail everything out to your loved ones. A strong breeze comes along and the pages of the calendar are ripped away, flying out of your reach! The calendar now reads December 21! AHHHHHH!!!!! Please know we are/were thinking about you on Christmas. You can still read all about our exploits before the New Year…
Does the time pass as quickly for everyone else as it does for me? Everyone knows the old saying that it does as you get older. And older I am getting and discovering all the joys that come with age. This year I've decided there is wisdom in having children when younger. That way menopause and adolescence don't collide. The raging hormones here are like raging bulls with locked horns. Everyone is staying out of my way because guess who has the biggest horns in this household -- Mama does. You know the old cliché of not letting a bull loose in a china shop...(Actually, the crazy time only lasted for a few weeks but it felt a loooooot longer!)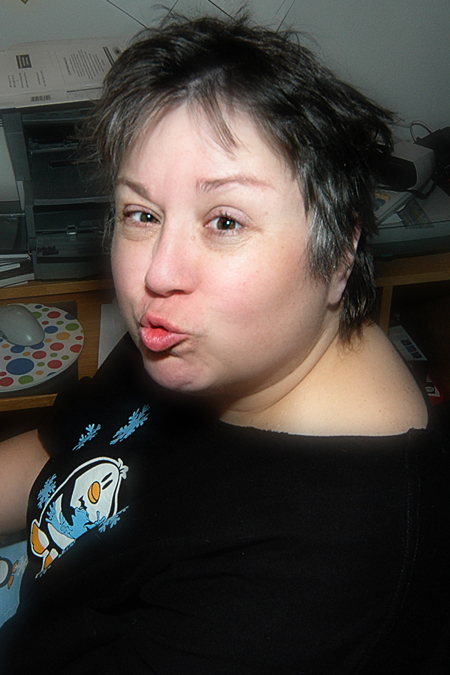 Poor Sam. He didn't really want to got to Scout Camp but after living with Crazy Meno-Mom he couldn't wait to leave. Then, he had such a great time that next year he wants to stay for the entire nine week camp and be a CIT—Counselor-in-Training.
It was a year of many transitions. Sam turned 13 and is a full-blown teenager, as if there was any doubt before. His height keeps getting higher and his voice lower. He is at the place in time when he answers the phone, the caller says, "Eva?" and Sam responds good-naturedly, "No, this is Sam. I'll get my mom." He takes it well. It won't be long before it'll be no problem telling the difference.
I hope all of you have a friend that, when distance and time come between you, and the opportunity comes to speak or see each other, that it is as if time stood still. The conversation is as if it had only been a few hours since you last spoke. It is a true connection of spirits that have known each other long before this world. One such friend of mine, Katie, died this past spring. Much too young, before her two daughters, husband, parents, siblings, and friends would choose to have her leave us. I had known Katie 28 years, only three of those years were we in the same vicinity. But that didn't matter. I loved her dearly through those years and will continue to love the memories I shared with her and of her. I am so glad I could fly back and see her. It was the only trip I made this year to visit with friends and family.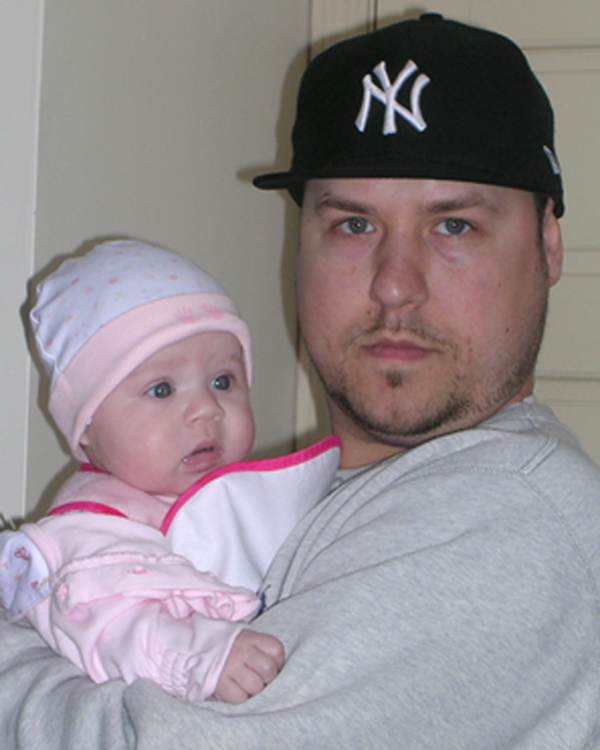 In addition to visiting with Kate and her family, I also saw Dianna, who is my longest friend, 36 years. Doesn't seem possible. The visit coincided with my nephew David's 1st birthday, I was really happy to be there for that and to visit with all my family. I got to see my nephew Jeremy's daughter, Olivia, for the first time. It was good to see Jeremy being such a wonderful father. (see picture at left)

Sam finished 6th grade and we headed for southern Utah and the canyons. Bryce Canyon is AMAZING! We did the scenic drive thing with all the photo stops, we went on a fabulous hike where I discovered a newly honed vertigo. (I'm told it sometimes develops with menopause. One more hormonal thing. Lovely.) Not a good thing to have when on the edge of cliffs. Sam & I took a horseback ride along the rim & we were the only two in the group, making it a private ride for me and Sam. The next group had 12 & the next after that had 23. Pays to get up early. Cooler temperatures too. It was in the high 90's most days.
We drove Scenic Highway 12 to Boulder Utah. It's called the All American Road. Again, spectacular scenery. We went to Kodachrome Basin State Park (how could the photographer pass this one?) We went on a hike in the Grand Staircase-Escalante National Monument through Slot Canyons. WOW! I had never even heard of slots before. They are narrow canyons of incredible beauty. At times, they are so close you can touch both sides. There is a trickle of a river that passes through. Slots are a prime flash flood area so you have to be very aware of the weather before hiking them. June is mostly a safe time. July/August is more chancy.
Then there was the car trouble. dum da dum dummm. It was bothering Leon the drive down. He had a few things checked at a local service station but it didn't help. So off to Cedar City, seven hours, two axles, one sensor & about $800 later we were on our way. Since we were so close now, we splurged & stayed at the one suite available at the Zion Lodge in Zion National Park. It was situated in the canyon surrounded by cliffs. The deer were so comfortable around people they came & fed on the lawn in the evening. We only had the next day, then we were driving back to Bryce to get our tent trailer & go home the following day. Cars aren't allowed on the Zion scenic drive so onto the shuttle we went. We planned to hike the slots. Zion calls them "The Narrows." So we took the shuttle to that stop, hiked the Riverside Walk where the trail to "The Narrows" begins. Lo & behold, before us flows a river. Leon didn't want to cross the way he was dressed. So, we set up a rendezvous time & place and Sam & I went off to hike "The Narrows" & Leon went to stop at all the shuttle stops & photograph to his heart's content.
My, my, my. Were Sam & I in for a surprise! We didn't have to just cross the river. We had to follow the river the entire way. Sometimes there were dry places & it was necessary to cross from side to side; always looking for the most shallow points. At one place there were no shallows. We just had to wade, the high point was just below my boobies. Higher on Sam. Although he was sprouting, he hadn't caught up to me yet. I don't know what we would have done without our walking sticks! By the time we returned; we hiked for about 3 hours; my left arm muscles were quite tender. Sam's walking stick arm was sunburned painfully because 12-almost 13-year-old boys know better than their mothers. "I don't need sunscreen Mom, I don't burn, I tan." Right.
We met Leon back at the Lodge, only 15 minutes late; joyously exhausted from fighting the river & reveling in the canyon's beauty. We decided not to try to see more because we could not begin to do the canyon justice. We would have to make it another trip. Sam & I went souvenir hunting, got something to eat, & then back on the road. Of course, nothing is that easy. The first part of the 80 mile drive back to Bryce Canyon was still in Zion Canyon. Every turn of the road brought a vista better than the one before. Out came the camera!
We also went camping near Riggins to our favorite places on the river and up in the mountains. Wonderful as always. And we had visits from Jim, John, Beth and Bill throughout the year.
As the summer was drawing to a close, my dear friend Linda, in Virginia, suffered a massive heart attack. A complete surprise and finally determined to be the result of radiation treatment from her breast cancer many years ago weakening the heart.
Breast cancer touched me again through my sister, Joan, in the fall. Stage one cancer was detected and treated. Treatment continues with an excellent prognosis. Joan is incredibly optimistic and strong. She has continually amazed everyone with her attitude.
With breast cancer taking it's toll on the lives of three women in my life this year, I urge each of you to go to http://www.thebreastcancersite.com. Sign up for daily email reminders to click. The email contains a link and all you have to do is click. Takes about 10 seconds in all. And many women benefit from this simple act.
Sam began a new school this fall, there are only about 65 students; all 7th graders; in the school. Next year there will be 7th and 8th grade with a maximum of 150 students. Sam is loving it. Small classes, the teachers are wonderful, lots of different teaching methods. It's working out wonderfully for him.
Lin, Jannette and all the Shermans came for a visit. It was lots of fun but again, too quick. They had a good visit with Grandma Goodman. She had no idea who they were, but that's the nature of Alzheimer's . It's good for the kids to see their great-grandmother while she is still living.
Uncle Philip died mid-November. I probably had the opportunity to spend the most time with him, out of all my uncles. Uncle Philip had a unique sense of humor and perspective on the world. Again, at 72, too young. I will miss him.
Then we come to Christmas. Many of you know this is my favorite time of year. As I have been reminded of my mortality this year, my testimony of the atonement of Jesus Christ has grown.
A wise man, Pres. Gordon B. Hinckley, said: "Christmas means giving. The Father gave his Son, and the Son gave his life. Without giving there is no true Christmas.. There is more to Christmas than neckties, earrings, toys, and all the tinseled stuff of which we make so much.
"Christmas means eternity. As certainly as Christ came into the world, lived among men, laid down his life, and became the first fruits of the resurrection, so, through that atonement, all become partakers of immortality. Death will come, but death has been robbed of its sting, and the grave of its victory.
"I am the resurrection, and the life: he that believeth in me, though he were dead, yet shall he live:
"And whosoever liveth and believeth in me shall never die."
John 11:25–26
"Let us live today knowing that we shall live forever. Let us live with the conviction that whatever principle of intelligence and beauty and truth and goodness we make a part of our life here, it will rise with us in the resurrection.
"He whose birth we commemorate this season is more than the symbol of a holiday. He is the Son of God, the Creator of the earth, the Jehovah of the Old Testament, the fulfillment of the Law of Moses, the Redeemer of mankind, the King of Kings, the Prince of Peace."
I cannot say it any better then he has said. My best wishes are with you for Christmas and 2007. I miss you, and hope that perhaps, a trip to Boise is in your future. We'd love to see you!