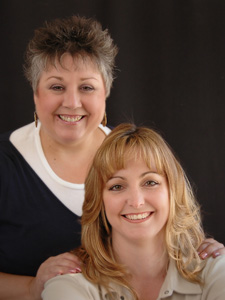 While I didn't go visiting, I did receive some visitors. Robyn came for a few days from Texas. Not the same as living next door but I'll take what I can get!
The year has been filled with many roles: at home, at church , at school, at work. It has been very full indeed.
At home, we have had a healthy year. I had a personal milestone in April when I participated in the Race to Robie Creek half marathon. Billed as the toughest half marathon in the northwest. I can attest that it was tough! Eight miles up the mountain and five miles down the other side. Time: 04:41:16.5. I started training in January and never would have kept going without my friend Kris Williamson. Now, I want to do it again and beat my time. Insane, I know. At least this time I know what I'm getting into. ;~)

Having an adolescent makes every day a surprise. Most of the summer was taken up with submitting initial photos and interest email, interviewing with casting directors, filling out copious paperwork, waiting for the phone call, not getting the phone call, getting the phone call after we stopped expecting it, filling out more paperwork, more interviews with psychiatrists and producers, more waiting (less than a day this time), many email communications, all leading up to three days and two nights on set with teen parents. When I went to pick up Sam at the end of it, I had to discuss how things went with Sam's teem parents. I really had to work hard to avoid having a Jerry Springer moment. The purpose of the show is to take teen couples who think they are ready for children and fast forward them through the parenting experience. They had three days consecutively with an infant, toddler, pre-teen (6 – 10), teen, and grandparent. After my discussion with Sam's teen parents, it was clear to me they didn't have a clue as to the meaning of parental responsibility. There were five sets of teen parents gathered from all over the country, the kids were all from the Boise area. It is scheduled to start Monday, Feb. 18th, on NBC. Watch your local listings. There are six episodes, so Sam won't have a lot of air time but what he will have I am sure will be memorable. He made the most of lax parents who didn't have a clue how to control an independent, extremely free-spirited child. (How's that for spin?)


| | | |
| --- | --- | --- |
| | Cindy & her sister Allyson picked up their mom from the Boise airport on the way to a family reunion in McCall.. We snuck in a wonderful overnight visit. | |
We stayed close to home this year. I didn't do any traveling on my own, no trips to New York or California. The summer trip to Oregon was going to be two weeks, but with all the hurry up and wait, and not wanting to miss final interviews, it ended up only being a week. We saw some beautiful sights along the Columbia River Gorge and at the coast. We didn't have time to visit with friends in the area as we originally intended. Hopefully, next time. We didn't get to see everything we would have liked to so we will definitely be returning.
Sam and I took a pottery class together, it just finished up. Sam really got into hand building; I enjoyed throwing on the wheel. We want to continue but taking the class together will conflict with Robie training so we have to work it out.
Since Sam's school is so small (150 kids in 7th & 8th grade), I'm very involved. I know all his teachers well and am president of the parent organization. Only one more semester and then on to high school. Which high school is the next question. Enrollment for the high school of choice is by lottery. So, no telling what will happen.
I continue to work at Pump It Up, usually 15 – 20 hours a week. I take the phones with me wherever I go when I'm not at the office so I continue to have a life. Life interrupted, but life nonetheless.
I enjoy serving in the Relief Society Presidency as Home, Family, and Personal Enrichment Counselor. I'm very involved with the sisters in the ward and love working with the wonderful women I serve with. They are an inspiration to me.
We have been slow in getting this out this year (I know, I know, what's new?) Please know that you have been in our thoughts and we have enjoyed hearing from all of you and reading about you and your families. Our wish to you is one of health, happiness and hope this Christmas and for 2008!






Sam REALLY wanted to cut down a Christmas tree this year; that's him on the cover. We went into the mountains near Idaho City.

We briefly considered this little tree. ;~)