Disclaimer: In reading the few

newsletters we have already received (not all wait until December to record their annual musings), I was struck with the concise overviews of the year presented by others; which I love, by the way. I spoke with Leon about this and how we don't do that. No compact summary for us – it's blow by blow, all the way. Consider yourself warned!



Halloween is coming and Sam wants to be a devil. (Wonder how he thought that one up? Couldn't possibly be a character statement … Nah!) So off we go to the costume shop to find the appropriate accouterments; horns, tail, trident. Which we find, and then some. You know how stores place impulse items near the register for you to grab while you're standing in line? Well, that's where the doggie costumes were. Thus was born Coco the Skeleton Dog. And aren't those red bow ties just the cutest things? Wouldn't they just be perfect for Coco and Shiloh to dress for Christmas? Sam had never picked a newsletter cover; it was his turn. First the idea, then the posing and cajoling the dogs, then Leon worked his photo magic. Now you know the rest of the cover picture story.

Now that's out of the way …

It has been a full year. There is always much going on. I seem to be seeing the light at the end of the tunnel but when I get to the light I find it's only a way-station nowhere near the end. But I digress. The point is that this year the tunnel wasn't just everyday things. It was one big thing after another.

Leon had three eye surgeries this year. The first one, in January, was a vitrectomy to repair a macular hole. He'll tell you more about it. My role in it was to nag; yes, continually nag – there's no other word that is appropriate – nag Leon to keep his head down. The success rate of such surgeries is directly related to keeping the head parallel to the ground. No way were we going through this and not achieving success. Which we did. You notice I said we. That's how much nagging I had to do.

Eye surgery speeds up the formation of cataracts. Monitoring Leon's recovery allowed for monitoring of the cataracts. At the proper time, Leon was off to a cataract specialist. July turned out to be the proper time for the first cataract removal. Unlike the vitrectomy with it's lengthy recuperation period, the day after cataract surgery Leon was better than ever and chomping at the bit for cataract removal for his other eye. Since it was summer vacation, which means camping, which is not advised for newly operated upon eyes, the second eye had to wait until September. Another unmitigated success. The photographer is reborn.

Leon bought a Nikon D70 in April. It has been his life 24/7 since. His new and improved eyes are being put to good use. When he isn't out taking photos, he's on the computer PhotoShopping them or comparing notes in the on-line D70 forum or beta testing a new photo-editing program. Not a casual photographer he.

But he loves it. It makes him happy. Which makes me happy. But enough about Leon. He'll have his turn. If it fits.

Trips appeared to be a predominant aspect of 2004.

My first solo was a quickie hop to California in March. Karma's eldest son Phillip was getting married and I couldn't miss the opportunity to see my dear friend. Karma moved to Florida about a year after we moved here to Boise so visits are precious gifts. I stayed with Cindy, attended the wedding at the Oakland Temple, the afternoon luncheon, and the evening reception. Cindy, Karma & I shared a few meals out reminiscent of our frequent lunches together. What's a sojourn to the Bay Area without restaurant visits?
A day with Chris topped off the weekend; and then, all too soon, back to Boise. As with all visits, there is never enough time to see everyone. Hopefully, all my friends will understand the circumstances.

Small world that it is, Georgia (Karma & my mutual friend) was catering the wedding luncheon for Phil's wedding. Georgia's son Sam (great name-huh?) was engaged to marry a young lady from our church ward. Georgia asked me to cater the wedding luncheon for Sam & Gina. So, this trip had the terrific side benefit of allowing me and Georgia to discuss the luncheon arrangements face-to-face. There's my last week in May!


A family trip was next. Rachel, our former foster daughter (now known as Caitlin – but she'll always be Rachel to us) got married in May. Sam was so excited to see her and attend the wedding in Portland. It was a beautiful ceremony – two actually. One in the Portland Temple and then a ring ceremony at the reception hall. It was wonderful being a part of this milestone in Rachel's life. And fun seeing her extended family and old friends from high school days. That trip also provided scenic (and must photograph!) views of Mt. Hood. Wonderful additions to our family room's photo gallery. Also, we got in a side trip to Howard Hughes' Spruce Goose at the Evergreen Aviation Museum outside of Portland.
This time Sam had his camera out too, aircraft buff that he is.
My big event was a marathon trip east. I hadn't been back in four years. It was time. I felt the need to not only see my immediate family and friends as with a usual trip to New York; but also to visit some aunts and uncles that it had been much longer since I had seen them. I started planning the trip in January. But before firming up plans, other commitments popped up so it took until June before happening. The air itinerary went Boise to Chicago to South Carolina to Philadelphia to Ft. Lauderdale to Philadelphia to Chicago to Boise. In addition to the air travel, I had auto travel from Philadelphia to Connecticut to New York to hour hops to surrounding locales from my New York home base and back again to Philly for the final flight home. Insane? Definitely. Worth it? Without a doubt. The centerfold doesn't have naked ladies; rather it is a collage of my trip. Just too many people and places to recount it all to you. But know that I was blessed to have individual quality time, although too brief, with most everyone I wished to see. If you're reading this on the web, pix are displayed differently than in print.

Sam's year-round school schedule was changed so we had seven weeks in a row of summer instead of the usual 4 weeks, then 3 weeks of school, then 3 more weeks of late summer vacation. With the addition of Leon's scheduled cataract surgery, a different approach to the vacation time was necessitated. Sam hadn't taken swim lessons since we moved here.
He used to be a little fish. Since he's grown a bit, it was time to fine-tune his skills. So 2 weeks of lessons were scheduled in, surrounded by 2 science camps of 1 week each – one on Battle Bots and the other the Battle Bots prerequisite. Also, came the long awaited camping.

Camping is one of Sam's favorite things. Once the camper is packed up for the winter, the question begins, "When can we go camping again?" Leon & Sam get more camping in than I do. It's the call of the fish. Fish don't call to me unless they are on a plate, just cooked & with a complimentary sauce. I digress, once again. Anyway, Leon & Sam had their annual Father-Son overnight with our church group. Then, Sam wanted to go for the long 4th of July weekend. I said okay, if Leon was okay with it. So I started getting things ready. Silly me, Sam let me know he meant him & Leon. Oh yeah, and his friend Chris – if he could go. So, the 3 of them went off to catch fish to their hearts content in Hagerman. They enjoyed fireworks over the Snake River. I enjoyed a quiet weekend with the dogs and a barbecue with the Courtneys, our good friends & neighbors next door.

Our "big" camping trip was to be Glacier Park in Montana. That was a switch from Utah's Zion & Bryce Canyons due to me finding out not only is it VERY hot down there in the summer, but it's also rattlesnake season. No thank you. Montana it is. Only it wasn't. On our 1st leg of the trip we got a flat tire on the trailer. Didn't realize it until somebody passed us beeping their horn franticly, pointing & shouting that we had a flat.
Well, it wasn't just flat – there was no tire left. Just two pieces of circular rubber with shredded edges. Luckily we didn't ruin the wheel itself and we were able to have it replaced the next day in McCall. On to Riggins, our somewhat mid-point. We camped at our usual favorite site on the Salmon River. We spent a day going up to Seven Devils and Heaven's Gate, another place we love to camp but this time we were just making it a day trip. We had an interesting encounter with some free grazing horses. Shiloh went crazy when the horses approached our parked car. Anyway, on the way back down the mountain, I smelled burning; we stopped to take a look; our brakes were smoking. When we got going again, our brakes were gone. Yes, gone. Leon used the hand brake to get us down the rest of the mountain and into the little town of Riggins. Now, you know this had to happen on a Saturday evening. No garages open. But! – a knowledgeable attendant at a gas station with garage closed told us not to worry – it happens to cars all the time. The brake fluid gets too hot and won't do its job any more. Give it a few hours and it'll cool down and the brakes will work again.

The nice thing about small towns is that they can be very accommodating. A restaurant graciously allowed us to bring the dogs in with us while we waited. (They are unaccustomed to be tied up and left on the street.) And yes, the brakes did work again.

However, they weren't quite right. The flat, then the brakes. I just didn't feel good about going on to Montana. So, we stayed a few more days and then went home. We had the brakes overhauled, got new car tires, refreshed our supplies, picked a new destination, and headed off to Silver Creek. Not only is the great outdoors there but also The Silver Creek Plunge. What is that, you ask? A very large hot springs pool, mucho fun for boys.

The final camping for the summer was the long Labor Day weekend. This time, we left the dogs at home. As good as Coco is when camping, Shiloh isn't. He's a beagle, lead by his nose. He loved it, just didn't always remember he was tethered. He is smart though. He only had one experience of running so fast to the end of the tether and springing back like a yo-yo. He learned.


We had a fun Halloween, starting with costumes as I told you at the beginning of this tome. I decided to be an angel to even out the forces of good and evil in the household. We went on a hayride to the pumpkin patch, experienced the Corn Maze – 45 minutes to find our way out. They also had a hay bale pyramid to climb. We went with the Courtneys; Robyn, Taylor & Sarah, and our across the street neighbor, Sydney, to the Haunted Forest. Lots of laughing, screaming, and running away from nearly unseen things that groan and grab at you in the dark. We had a very fun Halloween party/carnival at church. And neighbor-hood treat-or-treating rounded out the experience.

We surrounded these events with regular life. Baseball and scouts for Sam, school of course. He started 5th grade in August. Next year it'll be on to Middle School. Preteen; can't believe it sometimes. He can be so sweet and helpful. Then there's a hint of teenage attitude. A glimmer of what is before us.
♪♪
Dum da dum dum. ♪♪ Dum da dum dum DUMMM!
♪♪
♪♪

Leon has photography, photography, and then there's photography. I suppose fishing can be mentioned too.

I'm still involved in Sam's school, both in the classroom, field trips, and in the PTA. I'm continuing my food safety advisor workshops with the University of Idaho extension office. I've put in my time and I'm an "Advanced Food Safety Advisor" now.

Oh, and there's Chocolate Etc. The business is expanding and will continue to do so in direct correlation to the effort I put into it. Loving it as much as ever. Master procrastinator that I am, I haven't done my website or DVD. What did Scarlett O'Hara say? "I'll think about that tomorrow."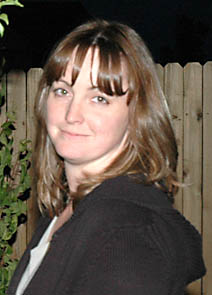 Robyn and I joined a gym together in September; so we're support for one another. There's a Pilates mat class once a week and for six weeks now we've also been working with Jennifer the Pilates trainer using the Pilates equipment. I know. I didn't know Pilates had equipment either. But it's the best workout I've ever had. I can understand why the celebrities who have personal Pilates trainers several times a week get into such great shape.

I entered my 50th year at my last birthday. So it's become a now or never situation for me. With workouts 4 or 5 days a week plus volleyball most Thursday nights, I'm still fat but probably healthier than I've been in years. I was diagnosed in April with ulcers from taking arthritis medication. Vitamin and mineral supplements in addition to the workouts have enabled me to rarely take the arthritis meds. Earlier this year, Robyn introduced me to pedicures. What luxury! With the seed planted, I thought it would be nice to have my nails done before Rachel's wedding. Seven months later, I'm still doing my nails. It looks so nice, I can't imagine going back to my old hands. Of course, luxury items come at a cost. So in trade off I stopped coloring my hair. I was pleasantly surprised to find the gray mostly restricted to the temples – you know, like the distinguished gentleman with graying temples. Well, I like it on me. Luckily, it's a nice gray, not dingy. And it's sure a lot easier to maintain. I think it fools people into thinking I'm mature.

Leon and I joined the Log Cabin Literary Center. Leon has gone to a few writing sessions but mostly we take advantage of the discount on the Readings and Conversations series. It's a lecture series with writers who read from their most recent works, discuss writing, and answer audience questions. Anne Lamott was the 1st one this year. I enjoy her writing, her non-fiction more than her fiction but her speaking I truly relish. She used to be a regular guest on a radio variety show on Saturday mornings in San Francisco. By listening to her, I became interested in her writing. We also have season tickets for "Broadway in Boise" which is just what it sounds like – touring Broadway shows. So far this year we've seen "The Producers" and "Smokey Joe's Café". They both made for terrific nights out.
As a family we remain active in the Church. Leon is still membership clerk. Last year I was the Sunday Bulletin editor for a few weeks, then for most of the year I was Enrichment Leader. I was just released from that calling. Now I'm visiting teaching coordinator. It's still fairly new but it should be a rewarding calling.

We have some annual events we like to attend; the Caldwell Night Rodeo, the Western Idaho Fair, the Hyde Park Fair. They all remain entertaining and something we plan on continuing. We still work a bit on the garden. Only planted potatoes and herbs this year. The fruit trees had an excellent year, so canning naturally followed. We put in a few more perennial herbs: rosemary and sage. The mint is threatening to take over without any encouragement. Sam loves making fresh mint tea so I suppose we'll try not to kill it. As if it would let us.

Two dear friends were diagnosed with breast cancer this year. Thank heavens both are doing well. Maybe it's the age or time anyway, but it sure provides a knock on the head to wake up, look around, appreciate what God has given us, and thank Him for it all. Every day of each year is the right time to do just that. Of course, the world around us makes this season the one to acknowledge the birth of our Lord, Jesus Christ. And that's fine. As long as we do that and don't get sucked into everything else that's being thrown at us.

My wish for you this Christmas is the peace and tranquility that the Spirit brings. The Spirit can be especially strong this time of the year. If we let it. And I pray that peace and tranquility will follow you into 2005 and be reflected in your life, your actions, your love for those around you.