Travel
Dell was the party animal. He had installed a dance floor and a juke box in the entry room of his apartment, painted the walls black and used black lights to illuminate posters on the walls. His whole bedroom was a bed built in steps. He had an outside corner apartment and it was the place to be. You really wanted to be Dell's friend.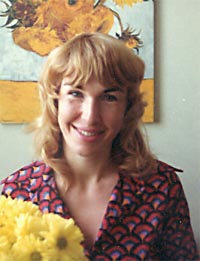 It was there that I met Big Linda. She made it her business to see that my every fantasy was fulfilled. If I thought something might be fun, she would make it happen. She had the knack for talking everybody into doing something kinky. If you saw a hot tub full of people and you saw her big blond head of hair in the group you could almost bet she had talked everyone out of their swim suits. She was very much into the swinging scene; which in plain words was everyone having sex with everyone else. She convinced me that I could take a leave of absence from my job and travel in Europe cheaper than I could stay home and work. She and I became international travelers together and she made me a member of the mile high club on the plane going to Europe.
I had never been to Europe; so this was the biggest adventure of my life. We got charter flight tickets that were cheaper than dirt. We packed our polyester wardrobe in canvas back packs and bought Eurail passes that gave us first class rail transportation to anywhere we wanted to go. We slept in youth hostels, sailing ships, and train compartments. We saw Amsterdam, Copenhagen, Stockholm, Oslo, Brussels, Frankfort, Cologne, Geneva, Paris, Mt. San Michelle, Rome, Venice, Florence, Madrid, Lisbon, Barcelona, Granada, Seville, and Toledo.
In Seville, I met John Fulton, the Fort Bliss GI artist who had become the first American matador in Spain. I bought four of his prints and his partner's book Bulls of Iberia. I was in Seville when Spain won the World Cup in soccer and went to the great fiesta in the park.
In the park was a huge semicircular Greek-style temple structure where local bands were playing, sometimes three at a time due to the size of the park. There was a pop Flamenco group that played percussion on blacksmith anvils and there was a Boogie Woogie band playing very hip swing. I was 'chaperoning' a group of American girls from the Midwest, that I had met in Madrid and then again in Seville, that wanted me to offer some safety while they partied with the local Spanish waiters they met. I was paired up with one of them and she turned out to be a great dancer. We put on a jitterbug show at one end of the park while there was pop Flamenco dancing at the next bandstand. The crowd moved back and we became the entertainers for the Spanish celebrants. The party started at midnight and we walked back to the hotel in morning light.
Big Linda and I agreed to split up temporarily while I experienced Spain and chased after Toulouse Lautrec art in southern France. We met again in Rome before we started for the airport in Brussels. It was a great summer! My company hired me back. They did not want me to take a leave of absence so early so I had to quit my job to go to Europe. I guess they really liked me.